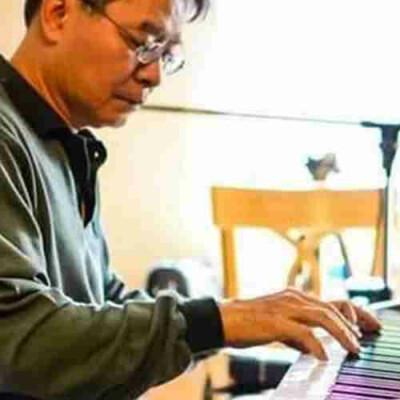 ---
---
---
Relaxation music from Green Music Thailand for dreaming and relaxing.
Here you will find Thai relaxation music from Thailand's best-known music label for classical music to relax to. Traditional instruments such as Ranad Thum (xylophone), Fidel (string instrument), flutes and glockenspiel are used as well as piano sounds. Accompanied by sounds of nature from rivers and primeval forests, this creates an incomparable, Asian music of relaxation. This soothing music is ideal as background music. It has already established itself worldwide as Thai massage music, meditation music, yoga music, spa music and wellness music. We offer you this relaxation music on CD for private use. Exclusively, we also offer you a Green Music Thailand licence package for commercial use. With the licence package you receive Green Music Vol. 1-18 + bonus material in mp3 format and a 1-year licence to use this music in your shop. You can then play our Thai relaxation music there without any worries, e.g. via mp3 players or CD players, and thus create a particularly authentic atmosphere. In case of a control by copyright protecting institutions, simply show your valid Green Music Thailand licence. Only with such a licence is commercial use legal.
Exclusive partner of Green Music Thailand
We, Thai Five GmbH from Dreieich, are particularly pleased to exclusively represent the interests of Green Music Co. Ltd. in Germany. The music label "Green Music" has been enchanting the world with its peaceful, Siamese sounds since 2000 and has become Thailand's largest music label in this music niche. This success story is mainly due to the composer Chamras Saewataporn, who has managed to embody Thai culture and soul with his music. His more than 1000 self-composed music pieces have already been used in more than 100 national and international films, as well as being awarded many prizes, such as the "Best Music Award at the 32nd Asia-Pacific Film Festival" in 1987. Inspired by the Chao Praya River, his songs often feature the sounds of the river, as well as the sounds of creatures that are present along this lifeline. As a practising Buddhist, his music is not about fame and money, but mainly about bringing his peace-loving sounds to the world.